LATEST NEWS FOR MAY 2002
As we come ever closer to Asian Pacific American Heritage Month in May, we should examine the many facets that comprises the multi-layered tapestry of our many communities that unites us.
Our invitation is extended to discover various Asian American leaders listed below, information on our past victories and the many great things that are presently happening in our communities.
YOUR MUSICAL INPUT IS NEEDED as we seek identify the best songs from our music artists.
Click HERE to have your opinion heard.
FEATURED ARTISTS & LEADERS
NOBU MC CARTHY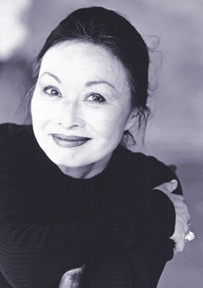 Nobu McCarthy
, who first attracted attention as a Hollywood starlet and later became an accomplished stage actress and artistic director of the pioneering Los Angeles-based theater company East West Players,
died April 6, 2002 at the age of 67.
She was in Londrina, Brazil, shooting "Gaijin II," a movie about several generations of Japanese immigrants in Brazil, where her late parents had emigrated.
Born as Nobu Atsumi in Ottawa, Canada, where her father Masagi Atsumi was a private secretary to the Japanese ambassador, McCarthy was brought to Japan as a baby. She trained at the Pavlova School of Ballet in Kamakura, Japan, from 1947 to 1953, sang with choral groups on stage and radio, and became a successful model.
In 1955, she married U.S. Army Sgt. David McCarthy, a match her parents opposed.
Her first role was in the Jerry Lewis comedy "The Geisha Boy" in 1958. Among the other titles from her busiest period in Hollywood, in the late '50s and early '60s, were "The Hunters," "Wake Me When It's Over," "Walk Like a Dragon" and "Love With the Proper Stranger."Her TV series credits included "Perry Mason," "Wagon Train" and "Mister Ed."
After withdrawing from acting in the late '60s, followed by a divorce in 1970, McCarthy returned to her career via East West, joining the company in 1971 and playing a number of roles on its small stage, then on Santa Monica Boulevard.
During her later career, her screen appearances diminished in number but grew in substance. She was in the landmark TV movie "Farewell to Manzanar" in 1976, in the commercial hit "Karate Kid II" in 1986, "Pacific Heights" in 1990 and "The Painted Desert" in 1993, as well as a variety of TV series guest appearances.
In 1989, East West Players went through a turbulent period, with Mako resigning under pressure from the board. McCarthy was selected as his replacement and served as artistic director until 1993. During her tenure, the group's board and fund-raising were expanded, and she made an effort to open up the theater's programming and behind-the-scenes activities to non-Asians and, within the Asian American community, to non-Japanese Americans.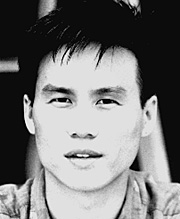 B.D. Wong is currently best known for his portrayal of Father Ray Mukada, the compassionate and tireless Catholic priest in the controversial HBO TV series "Oz." His feature film roles among many appearances include a signature comedy role as the outrageous wedding coordinator's assistant, playing opposite Martin Short in Father of the Bride (Parts I and II), as well as feature roles in Jurassic Park, Seven Years in Tibet and a leading voice in Disney's animated hit Mulan.
Wong earned a Tony Award for his starring role on Broadway in M. Butterfly; a play by David Hwang, and critical acclaim for his roles as Linus in the Broadway revival of You're a Good Man, Charlie Brown and as Ariel in Shakespeare's The Tempest. He has guest-starred on X-Files, Sesame Street, Chicago Hope, and he co-starred with comedian Margaret Cho on her series, All-American Girl.
Wong enjoys a second career traveling to colleges and high schools sharing his unique points of view around racial diversity and racism awareness. He has received a number of awards from Asian American organizations such as the Asian-American Legal Defense and Education Fund (AALDEF), the Association of Asian-Pacific American Artists (AAPAA), the Coro Foundation, and others.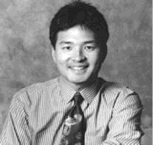 Dr. Milton Chen
is the Executive Director of the
George Lucas Educational Foundation (GLEF)
and a leading figure in educational media for over 20 years.
He brought new leadership to its mission of using the media, especially the Internet, to tell the most inspiring stories of how interactive technologies are transforming teaching and learning in America's public schools.
His background includes being the founding director of San Francisco's KQED Center for Education & Lifelong Learning (PBS) author of The Smart Parent's Guide to Kids' TV (KQED, 1994) and is a frequent speaker and media commentator on issues of education and the media.
He has been the national spokesman for PBS/American Academy of Pediatric's Smart Parents campaign on media literacy for families, executive editor/co-host of the one-hour public TV special, "The Smart Parent's Guide to TV Violence," program development/audience research/community outreach for PBS's most prominent children's series and author of more than 30 books, chapters, and articles on educational media.
His work has been honored by The Congressional Black Caucus, NHK in Japan, PBS, the Children's Television Workshop, American Psychological Association, Parents' Choice, and others.
The George Lucas Educational Foundation is a non-profit organization founded by the filmmaker in 1991. It recently launched a new Web-based project, Teaching in the Digital Age, with film clips, articles, resources and related videocassettes, newsletters, and books.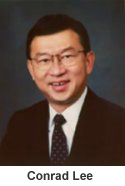 Conrad Lee is the U.S. Small Business Administration (SBA) administrator of Region 10, which encompasses programs and services in Oregon, Washington, Idaho and Alaska.
As of April 2002, seven out of the nation's ten regional administrators have been appointed; Lee is the only Asian American.
Lee said he hopes being in this highly visible role will attract more Asian-American business owners to seek out the SBA's services.
Born in China, Lee came to the United States to earn an engineering degree from the University of Michigan in 1962. From 1962 to 1978, Lee worked for Boeing Co. in various capacities, including engineer, marketing sales manager and energy analyst.
What separates Asian-American and other recently arrived immigrant business owners are the language and cultural barriers they face, Lee said. Many recent Asian immigrants do not even think to seek the SBA's help.
From 1979 to 1996 Lee helped develop a solid-waste plan for the City of Seattle Solid Waste Utility. His experience with local government prompted him to run for the Bellevue (Wash.) City Council, where he is currently beginning a third term in April 2002.
OUR GOALS
The purpose of this section is the following:
OPPORTUNITY
to discover more about our dreams
UNDERSTANDING
our fears and our hopes and
UNCOVERING
invaluable and missing information


ADDITIONAL INFORMATION
For additional and specific details on the information listed below, please CLICK on the "Titles" listed below.


APA & MEDIA NEWS


GORILLAZ ON BLADE 2
The soundtrack from the film "Blade 2" features a number of unique pairings between electronic and hip-hop artists such as Redman's collaboration with animated act Gorillaz, "Gorillaz on My Mind," is slated to be the first single. The soundtrack also features partnerships between Mystikal and Moby (Gettin' Aggressive), the Roots and BT (Tao of the Machine), and Bubba Sparxxx and the Crystal Method (PHDream).

MARGARET CHO NEWS
Margaret Cho has signed a distribution deal with Wellspring Media, which helped her on the video/dvd release of "I'm the One That I Want." "Notorious C.H.O." -- The Movie, will be released in theaters nationwide starting July 3rd and June 28th in LA. The film's trailer can be seen by clicking HERE. The "Notorious C.H.O. Live at Carnegie Hall" c.d. will be released nationwide on June 18th. The recording was taped at the final show of the 37-city tour in NYC at Carnegie Hall. "I'm The One That I Want" begins airing in rotation on Sundance Channel on May 1st at 9:00 pm ET.

THE USAGE OF THE WORD "ORIENTAL" IS PROHIBITED
Washington State Governor Gary Locke recently signed into law a bill that prohibits the use of the word "Oriental" on all state and local government statutes, codes, rules, regulations, and other official documents. The law takes effect on July 1, 2002.

JACKIE CHAN MOVIES
Jackie Chan will star in the new film "Art of War." (not a remake of the Wesley Snipes film of the same name.) This expensive film ($70 - $80M) is based on the 2,000 year-old writings of Chinese warrior Sun Tzu. Filming will start in a few months after he has finished the film "Operation Condor 3."

MINETA ACCUSED RECEIVING SPECIAL PREFERENCE
A letter circulated by Atherton Democrat Anna G. Eshoo and signed by 54 other members asks the White House to issue a "public denunciation" of an op-ed in publications called Jewish World Review and Front Page Magazine. The column bangs away at the administration's airport security policy for not relying on ethnic profiling, and lambastes Mineta as a man who gets choice government jobs "solely and exclusively because he is a minority." The congressional letter condemns the "racist and hateful language" of the piece and asked President Bush to do the same.

The writer is Ann Coulter, a darling of conservatives who parted company with the National Review online publication over her exhortation that in the war on terrorism, the United States should "invade their countries, kill their leaders and convert them to Christianity."

KEIKO MATSUI AND HIROSHIMA APPEAR @ AWARD SHOW
Keiko Matsui was one of the performers at the 3rd Annual National Smooth Jazz Awards at the Golden Hall Theater in San Diego. Other performers included Al Jarreau, Peter White, Kirk Whalum, Wayman Tisdale, Fattburger, Everette Harp and Brian Bromberg.

Members of Hiroshima were presenters at the show. Other presenters included Boz Scaggs, Norman Brown, Harvey Mason, Nathan East, Richard Elliot, Pete Escovedo, David Benoit, George Duke, Paul Taylor, Marilyn Scott and Bobby Caldwell.

MARK CHANG'S NEXT FIGHT EVENT
Mark Chang & Sidney Wilson of J.W. Promotions presents upcoming fight card featuring Asian American fighter Rico Tan (4-0-2) vs. Jeff Passero on Friday: May 3, 2002 AT Detroit's Southfield Ramada - along with many other fights. For further info, contact them by clicking HERE.

Rico Tan is the hottest thing to come out of (Toronto GTA) Canada since Rush. His all action style has stolen the show on every boxing card he's fought on. He is currently rated #2 by the Canadian Professional Boxing Federation and is the top challenger in The World Boxing Syndicate's America's division.

GM SIGNS FIRST NATIONAL ASIAN AMERICAN CAMPAIGN
As an outgrowth of the Center for Expertise on Diversity, GM significantly expanded its relationship with Elcid Choi's Innovasia ad agency by making them its agency of record, making it the first Asian-American ad agency to represent all GM brands on a national level. In 2000, the automaker hired Innovasia for an advertising campaign aimed at the Chinese and Korean markets in San Francisco.

In 2000, ad spending on Asian Americans was estimated at $363 million. In comparison, ad spending on African Americans and Hispanics was $1.5 billion and $2.1 billion, respectively, according Ad Age.

MINORITIES NOT USING DIVERSITY PROGRAMS
*According to statistics from the New York Times, most job seekers residing in the NYC metro area do not participate in workplace diversity programs. The stats show that only 21% of minority job seekers say they have ever participated in a workplace program aimed at increasing diversity, while: 59% of hiring managers at mid-to-large companies (100+ employees) report that their companies offer diversity programs and 35% of hiring managers at small companies (fewer than 100 employees) say their companies offer such programs.

Diversity programs appear to have a positive impact on the proportion of non-whites in management positions among those companies that have such programs. Companies without diversity programs have a significantly lower percentage of non-whites in management positions (28%) than companies with diversity programs (49%), even though the overall proportion of non-whites employed at companies with and without diversity programs is not significantly different (52% with, 46% without).

CHINA WANTS YAO MING'S NBA MONEY
Yao Ming, an agile 7'5" player, is widely expected to be among the top three draft picks. He runs the floor like a small forward, finds open teammates cutting to the basket, delivers a jump hook flawlessly and shoots 80 percent from the free throw line

One of the new rules, requires Chinese athletes abroad to turn over at least half their pretax earnings, including endorsement income, to Chinese government agencies for the length of their careers. That could cost Yao millions of dollars a year.

Yao was born to two Shanghai basketball players whose own careers were hampered by the Cultural Revolution. They enrolled their only son in a government sports school when he was 9, and he has been living and breathing basketball since where (at 14) was towering over the other kids. His talents have made Yao one of China's few nationally recognized athletes, attracting sponsors like Nike and now Adidas, and making Shanghai a regular stop for basketball talent scouts.

ALIENS TO SURRENDER IN 30 DAYS
Immigration and Naturalization Service (INS) is immediately implementing rule changes governing an alien's ability to begin a course of study and proposing significant changes to the rules governing the period of time visitors are permitted to remain in the United States.

Additionally, INS is proposing procedures that would require an alien with a final order of removal to surrender to the Service within 30 days of the issuance of that order. Under the new proposed rule, aliens disregarding this duty will be prohibited from acquiring future immigration benefits. INS is forwarding all three rules to the Federal Register for publication and public comment.

JET LI AND DMX IN "CRADLE" MOVIE
*DMX and Jet Li have begun production on the Warner Bros. Picture "Cradle 2 the Grave." PLOT: When his daughter is kidnapped and held in exchange for priceless diamonds, the leader of a crew of highly skilled urban thieves (DMX) forges an unlikely alliance with a Taiwanese Intelligence officer (Jet Li) to rescue her. Their race against the clock to find the precious stones ultimately unravels a plot to distribute a deadly new weapon of war.